Experience the Reno-Tahoe Territory, a vast and diverse region of high desert valleys, majestic tree-lined mountains, and crystal-clear lakes. There's no other place in the world that can claim the beauty of Lake Tahoe, the action and adventure of the "Biggest Little City in the World," the rich history of the Comstock Lode, or the state's oldest recorded settlement — all within 60 minutes of each other.
Day 1
Arrive at North Lake Tahoe.
North Lake Tahoe spans two states and boasts two dozen beaches, twelve ski resorts, hundreds of miles of biking trails, half a dozen communities, and a growing number of nationally recognized human-powered events, races, and festivals. With mindfulness and sustainability at its core, this year-round playground is an ideal setting for the adventure-bound traveler to reconnect with natural beauty. Lodging options range from high-end luxury to quaint cabins and everything in-between. The region is comprised of five distinct shopping districts, each highlighting local artisans, culinary stewards, and gear experts. Meet our locals through the Local Luminaries video series and discover hidden gems through Tahoe Treasures itinerary guides, all found on www.GoTahoeNorth.com — a hub of trip planning resources.
Check in at Hyatt Regency Lake Tahoe Resort, Spa And Casino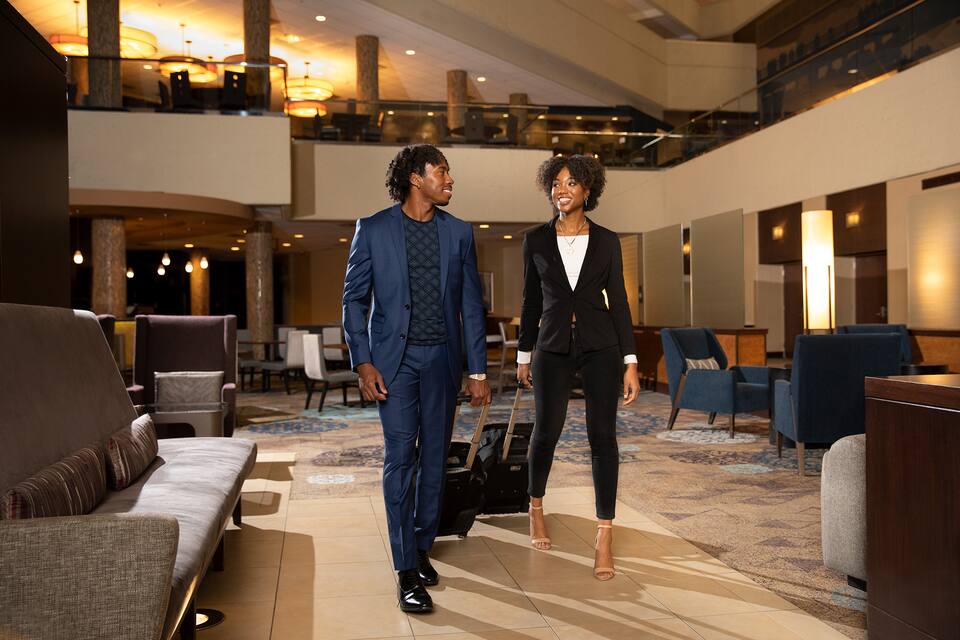 Tour and Tasting at Alibi Aleworks
Hyatt Regency Lake Tahoe – Stillwater Spa Treatment
Enjoy a spa treatment at the Hyatt Regency Lake Tahoe's Stillwater Spa. This ANDA facial treatment is brand new on the spa menu.
Dinner at Lone Eagle Grille
Day 2
Drive to South Lake Tahoe
Welcome to Tahoe South, where you'll find Lake Tahoe, the largest alpine Lake in North America; deep and wide, bluer than blue and surrounded by the majestic Sierra Nevada Mountains. It's an alpine paradise, for sure, a winter wonderland November through April then gorgeous mountain spring, summer, and fall after that, with an average 300 days of sunshine each and every year. And in South Lake Tahoe, they offer that spectacular scenery up with a gigantic helping of things to do year-round, including winter sports and water sports, blackjack and bike trails, family fun and nightlife, all with a unique, Tahoe spin.
Breakfast at Zephyr Cove Resort
Following breakfast, stroll the beach and capture some images.
Clearly Tahoe Kayak — Private kayak tour along shores of Edgewood.
Lunch at Alpine Union
Just a short walk up the road, head to Hard Rock Hotel & Casino for lunch.
Check in at Edgewood Tahoe – Hotel of the Year, US and Canada
At Edgewood Tahoe, they've crafted new beginnings amongst a storied setting. Where daydreamers unwind in sand while adventurer-seekers explore the Sierras. And where both—loungers and roamers alike—are met with personalized service, unprecedented stewardship, and unparalleled accommodations.
Edgewood Tahoe is more than an alpine Lodge, more than an acclaimed golf course, more than a serene spa. It is a setting for inspiration, a catalyst for adventure, a world-class destination to discover and enjoy.
Suggested Hikes
Rabe Meadow to Nevada Beach (easy paved mulit-use path to the beach with some fall foliage)
OR
Van Sickle Bi-State Park (elevation gain but easy-to-moderate hiking with great aerial views of the lake)
Dinner at The Bistro
Enjoy the sunset on the beach and then have dinner.
Day 3
Drive to Carson Valley
Just 45 minutes south of Reno and only 12 miles east of South Lake Tahoe, Carson Valley offers an abundance of authentic adventure. You'll find us nestled near the eastern Sierra Nevada Mountains and Douglas County, Nevada. Come to know that place where adventures appear fresh daily, where real characters introduce you to wild horses, trails, glider rides, and the perfect bar stool for recounting your legendary day. Easy to find and hard to forget!
Soak at David Walley's
1862 David Walley's Hot Spring features five mineral hot springs. The geothermally heated groundwater is produced naturally from the earth's mantle. The swimming pools are heated with geothermal water and chemically treated for your safety.
Bently Heritage Tour
Take a tour of the distillery then sample a few spirits.
Like the original distilleries of the old world, Bently uses only grains grown right on their ranch in Carson Valley – in fact, 80% are grown onsite making it one of only five estate distilleries in the United States. Bently Ranch sustainably grows and harvests the winter rye, wheat, and barley which is used to malt in-house on their own malting floor. The distillery's home is the more than 100-year-old Minden flour mill which sits proudly on the National Register of Historic Places. Once the largest operating mill in the area, today it's restored to modern LEED-certified standards. The goal is not only to set a new standard for sustainable production in the state of Nevada but also in the world.
Lunch at JT's Basque Bar & Dining Room
Drive to Virginia City
Virginia City
Historic Virginia City, one of the largest historical districts in the country, invites visitors to step back in time. The discovery of the Comstock Lode in the late 1800s made this mining town a booming metropolis with more than 25,000 residents. Today, not much has changed. Stroll the authentic wooden boardwalk sidewalks, visit the same historic churches and old-west saloons, even ride a stagecoach just like they would have back in the 1800s.
Take a Ride on the Virginia & Truckee Railroad
The scenic railroad was rebuilt in 1974 and operates daily, summertime tours from Virginia City to historic Gold Hill and also offers weekend tours on the new extended route from Carson City to Virginia City using century-old, ornate, open and closed passenger cars- powered by hard-working steam and heritage diesel locomotives. The Virginia & Truckee Railroad is the most famous of all American Short Line railroads. Construction began in 1869 and in the ensuing 74 years, the busy mountain railroad hauled millions of dollars in gold and silver ore from the mines deep below Virginia City. As many as 45 trains a day departed from Virginia City for Gold Hill, Silver City, Carson City and Reno where trains such as the "Lighting Express" connected with the newly constructed transcontinental railroad. The V & T was later extended to Minden, Nevada.
Check in at Silverland Inn & Suites
Explore historic Virginia City
Walk the historic boardwalks, visit the shops and take in the history. As one of the most haunted towns in America, there are several events going on for Halloween night. Check out our Hauntober page for more information.
Goblin Parade down C Street
Dinner at Red Dog Saloon & Pizza Parlor
Enjoy our locals-favorite full bar and Chicago-style pizza surrounded by the ambiance of the old Red Dog Saloon. The Red Dog dates back to the heyday of the Comstock mines and as the birthplace of San Francisco-style rock and roll. The pizza dough is made fresh daily and the sauce is homemade. Combine these with fresh ingredients baked in a brick oven and you've got a combination that will have your taste buds wanting more.
Day 4
Tour Nevada State Railroad Museum
Visit the Nevada State Railroad Museum for a historical and educational tour of Nevada's rail history.
Capitol Building Tour
Suggested Hike – Waterfall Hike
Kings Canyon Waterfall is a short 5-minute drive west of downtown on King St, formerly known as The Old Lincoln Highway. A nice waterfall in the spring, and very easy to reach making it a popular waterfall. Later in the summer, the creek reduces but still offers respite from the heat. Kings Canyon Falls cascades 25 ft. along the creek. If you scramble further up the creek above the falls, you will find a couple more small cascades.
From the parking lot at the end of King St, the trailhead is clearly visible. Follow the trail less than 1 mile. You will see the waterfall shortly. Other than the elevation gain the trail is not technically difficult. To extend the hike, take the loop trail for 1.8 miles of exploring.
Drive to Reno
Reno-Sparks
The Reno-Sparks area is growing and teeming with the energy of outdoor activities, special events and the blossoming Midtown district just south of downtown Reno. While local casino resorts offer 24-hour entertainment, there are many more options for your northern Nevada getaway. The Truckee Riverwalk District is a focal point of the Reno-Sparks area, where local restaurants are making a commitment to providing you a taste of local produce in every meal, set against the backdrop of the beautiful Truckee River, running right through the heart of downtown.
Check in at Grand Sierra Resort – A luxury casino resort with unlimited amenities and experiences.
Visit Sparks Heritage Museum
Visit the Sparks Heritage Museum with4,000 square feet of indoor exhibit space and an outdoor train exhibit consisting of a Steam Locomotive, a Caboose, and a Pullman Business Car. Using artifacts to tell the story, the exhibits give a sense of the rapid changes northern Nevada has undergone, from ranching and mining to the introduction of the railroad and into modern times.
Visit the Nevada Museum of Art
Check out the Nevada Museum of Art, the only accredited art museum in Nevada. Make sure to visit the Zhi Lin: Chinese Railroad Workers of the Sierra Nevada exhibit as well as other beautiful artworks.
Explore Midtown
Stop by the fun and delicious Simple Ice Cream sandwiches + Junkee Clothing Exchange Vintage shop offering recycled clothing, costumes, vintage affordable antiques and furniture that just so happens to have an ice cream sandwich shop attached. Simple Ice Cream Sandwiches makes unique and tasty treats by making ice cream sandwiches out of donuts, cookies and ice cream. As your traveling through the streets of Midtown to get to these awesome locations, make note of the murals surrounding Reno.
Dinner at The Depot
Dine at The Depot, a 1900s railway turned craft brewery distillery with a large selection of craft beers and spirits including Amer Depot, the restaurant's own take on Picon Punch the unofficial drink of Nevada. Have a nice dinner in the restaurant with choices of entrees like Sea Scallops or Pork Medallions.
Have a Nightcap
Stop by cocktail bars, Rum Sugar Lime or Death & Taxes for a nightcap to end the evening with some craft cocktails.